Greenway Law Firm was founded in 2017 with an aim to provide excellent legal services to the injured and to small businesses. That aim has not changed.
Integrity. Community. Diligence. Fairness. Excellence
To us, relationships are paramount. We believe that in order to provide excellent service, we must get to know our clients. So it follows that our clients become like family. We ensure that they have the tools needed to make sound business decisions and protect their life's work. We are thorough, and determined to get the best results for our clients – in and outside of the courtroom. We guide clients through some of the most painful and traumatic times of their lives. Ultimately, when clients hire us, they gain an attorney and advocate for life.
About Elana Greenway Faniel
Elana was born abroad in a military family and bred in Tampa, Florida. She earned her B.S. in criminology and minored in fashion design at Florida State University. She received her Juris Doctor from the Howard University School of Law, where she served as a Senior Staff Editor of the Howard Law Journal.
While in law school, Elana served as a student attorney for the Intellectual Property & Trademark Clinic, where she assisted business clients in registering their trademarks with the U.S. Patent & Trademark Office. She was also very active in her law school's Intellectual Property Student Association. In addition, Elana worked as a law clerk at several state and federal governmental agencies, including the U.S. Attorney's Office for the District of Columbia.
Elana began her career in Florida at a boutique personal injury law firm, assisting personal injury victims with their claims. Since then, she has helped many recover not only monetary compensation, but recover from the pain, difficulty and trauma caused by someone else's negligence.
Elana is an experienced litigator, as she has successfully litigated numerous cases before federal and state courts, as well as the U.S. Trademark Trial and Appeal Board.
Elana routinely helps creative professionals and businesses protect, manage, and enforce their intellectual property and serves at outside general counsel for business in varied industries. Elana enjoys educating her clients and the public on business and intellectual property-related matters, so they can better navigate the often-troubled legal waters.
When she is not working hard for her clients, she is spending time with her husband and baby girl, cheering on the FSU Seminoles, and planning her next getaway.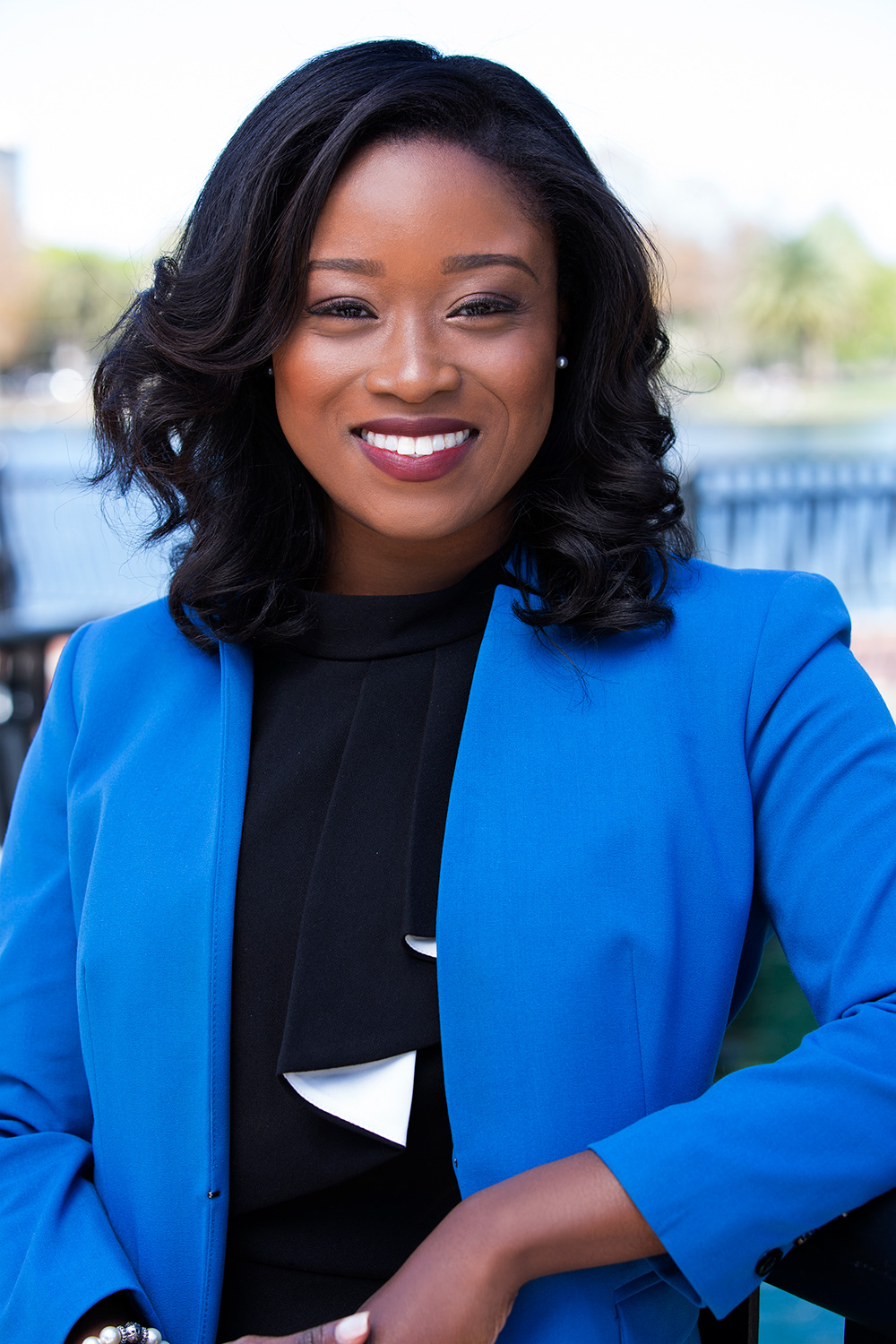 Professional Affiliations
The Florida Bar, 2014 – Present
Business Law Section, Intellectual Property Committee Member, 2021 – Present
Hillsborough County Bar Association, Intellectual Property Section, 2016 – Present
Section Co-Chair, 2020 – Present
George Edgecomb Bar Association Member, 2020 – Present
S.C.O.R.E. Association Member and Mentor, 2019 – 2021
Tampa Bay Inn of Court, 2016-2018
Admissions
Florida
New York
U.S. District Court for the Middle District of Florida
U.S. Court of Appeals for the Eleventh Circuit
Publications
Elana Greenway Faniel, Effects of the Trademark Modernization Act of 2020, LAWYER (Hillsborough Cnty. Bar Ass'n., Tampa, Fla.), Mar. – Apr. 2021, at 38.
Elana Greenway Faniel, The Limited Copyright Protection for Playing Cards, LANDSLIDE (American Bar Association) Jan. – Feb. 2021, at 14.
Elana Greenway Faniel, Reaction Videos and Fair Use; A Youtuber's Win, LAWYER (Hillsborough Cnty. Bar Ass'n., Tampa, Fla.), Jan. – Feb. 2018, at 36.
Elana Greenway, Lack of IP Knowledge Creates Disadvantage for Fashion Designers, INST. FOR THE INTELL. PROP. & SOC. JUST. Q. (Inst. for the Intellectual Prop. & Soc. Justice, Inc., D.C.), Feb. 2011, at 2.
What Our Clients Are Saying
I began working with Elana several years ago when she assisted me with the start of my non profit organization. Elana was very knowledgeable, professional and responded back in a timely manner with answers to any questions I had. Elana has since assisted with several business matters and continues to show professionalism. I will definitely be using Greenway Law Firm in the future.
Elana was referred to me by a childhood friend. I was skeptical at first because normally when most people think about lawyers you think about pricey fees. Elana's prices were not only reasonable but she was very thorough, punctual and informative. I've already recommended Elana's services to three other friends. I look forward to having Elana represent me in the future.
Elana has been so amazing to work with. Being thrust into entrepreneurship due to a successful Kickstarter, she has helped alleviate the stress of moving forward and protecting my IP. She has been so warm, accessible and knowledgeable. She even attended my event to see what I do. Greenway Firm is now an essential part of my business. I couldn't ask for a better lawyer.
She did a wonderful job at explaining the process and the paperwork. She made herself convenient and was timely with her response.
I was referred to Ms. Greenway by my father in law and she was very proactive and professional w/ my case. She made sure I got the care I needed after my accident and that I was compensated for it. She did not force me to settle and is willing to go to court to get you what you deserve. Not only was she very professional but she was able to lift my spirits personally as well. She is a lawyer who actually cares about you as a person and not as a case. I hope to never need her in the future but if I do I will definitely be going back!
I hired this young lawyer and she came thru like a soldier. She is serious about her work and very professional. I w as truly pleased with her services and the outcome. I would advise anyone with injury to consult and hire her.
Great experience with Greenway Law. Elana is professional, patient, knowledgeable & prompt, that goes a long way, in today's world. Thank you!